Need Help With Radio Ratings?
The Lyles Media Group is an Atlanta-based urban media consultancy that offers a wide range of strategic communications, products, and services. Trusted and respected as one of urban radio's most successful programming, marketing and media companies dedicated to understanding the current urban trends and music taste.
We specialize in customized formats such as Mainstream Urban, Urban AC, Urban Oldies, Rhythmic, Rhythmic AC, Old School Hip Hop, Urban Sports Talk, Urban News Talk and Gospel. We are committed to get the results you want.
Lyles Media Group is led by the idea that great radio stations are far more than just the music they play. We're obsessed about getting the music right as the primary objective, but we know that far too often stations cut corners, or fail to maximize their efforts in the non-music segments of their stations. Stations must consider demographically correct content, on-going talent coaching, fresh and frequent community public relations, and last but not least, the new world of social media.
We strongly believe in the power of marketing and advertising, and work with our clients to create, design, and implement smart strategies to help them achieve their goals, to motivate their staffs, and mobilize the audience.
Your ratings success and return depends on the right programming. If you have any questions, we are here to help. Email us at hlyles@urbanradio.com or call 770.594.7171. We'll get right back to you.
The Latest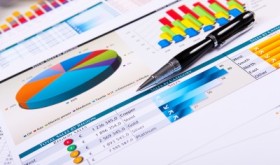 Market critique and feedback for quality radio in diary and PPM world.
Continue Reading »
Press

Erroll Reese and KMac of the Raleigh-Durham highly rated Sports Shop talk with their very own radio adviser Harry Lyles about the death of Prince. Click here listen and enjoy some fun talk.

Happy First Birthday to "Boom" (and today's classic hip-hop format). (10.29.15) Though consultant Harry Lyles contends that "Classic hip-hop is simply the wrong name for the format," and he'll explain why in a moment. It's been almost exactly a year (October 13, 2014) since Radio One shelved Houston's "News 92" KROI and replaced it with […]

Harry Lyles, consultant to Hot 97 in Summer of '93 put Angie Martinez on air after she practiced for weeks. The rest was up to her and she made it happen with New York success. Click Here For Full Story

Harry discusses Ted Williams. Part 1.

Harry dicuses Ted Willams. Part 2.