Prioritizing, Planning And Coaching for Performance When It Counts
The Lyles Media Group offers a wide range of strategic communications, products, and services. We help you develop a winning strategy that breaks through the clutter of today's market competition.
To date, we've worked with some of the greatest companies in the business. Our multi-format programming and marketing expertise strategies will ensure that you break through with success. We provide tactics that will set you apart to generate the ratings and revenue.
We create customized formats that will keep your listeners coming back for more. Radio stations are far more than just the music they play. We get the music right, but also maximize the efforts in the non-music segments of the station.
Our hands-on training sessions are collaborative. We will work directly with you to develop demographically correct content, as well as an ongoing talent coaching, and fresh and frequent community public relations. Along with an effective digital strategy that blends a sound message with proper social media utilization, that will make the overall message stick and encourage the listeners to tweet it, share it and post it with everyone they know.
We strongly believe in the power of marketing, and work with our clients to create, design, and implement smart strategies to help achieve the overall goals.
It all starts with a conversation in your own words understanding your main objective. You know where you are right now. Where do you want to go? Our job is to help create a plan that sticks in a way they'll never forget you. When you're ready SAY HELLO.
The Latest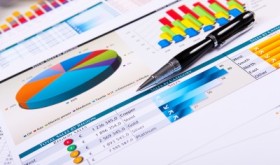 Market critique and feedback for quality radio in diary and PPM world.
Continue Reading »
More Recent Articles

June 24, 2016 By Harry Lyles
Press

Buzz Sports Radio will debut "The Sports Shop with Reese & Kmac" on Tuesday, July 5 from 6 to 9 a.m. Listeners have a variety of ways they can listen and watch the program including; 99.3FM/96.5FM/620AM/99.9HD2. The show will also stream (audio/video) at WRALSportsFan.com and with the WRALSportsFan App.  "The Sports Shop" will be the first […]
Bill Bungeroth, co-owner of Skunk Works Media has named Harry Lyles, Director of Urban Programming. Skunk Works by definition is a small group of people who work on projects in an unconventional way with the purpose of developing something quickly with minimum management constrains in order to roll out a product that thereafter will be […]

Erroll Reese and KMac of the Raleigh-Durham highly rated Sports Shop talk with their very own radio adviser Harry Lyles about the death of Prince. Click here listen and enjoy some fun talk.

Happy First Birthday to "Boom" (and today's classic hip-hop format). (10.29.15) Though consultant Harry Lyles contends that "Classic hip-hop is simply the wrong name for the format," and he'll explain why in a moment. It's been almost exactly a year (October 13, 2014) since Radio One shelved Houston's "News 92" KROI and replaced it with […]

Harry Lyles, consultant to Hot 97 in Summer of '93 put Angie Martinez on air after she practiced for weeks. The rest was up to her and she made it happen with New York success. Click Here For Full Story