Helping You Tell A Better Story
The Lyles Media Group specializes in radio programming, talent coaching, music, and digital content that builds consumer engagement. Working with all size markets we can help meet your main objective. We'll help you create a strategy that will break through, and make you stand out above the rest.
Need a new strategy? We take care of all the details and adjustments. Right now you know where you are, but where do you want to be?
Winning starts with a conversation understanding your local vision. Call us and say hello at 770.594.7171.
---
The Urbanradio.com music demo channels are inspired by the Lyles Media Group. Each music driven format we create is designed for your market.
The Latest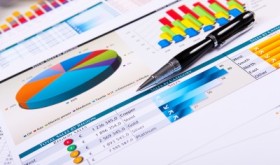 Market critique and feedback for quality radio in diary and PPM world.
Continue Reading »
More Recent Articles
February 12, 2018 By Harry Lyles
Press
Telos Alliance of Cleveland, Ohio interviewed Harry Lyles about programming, streaming and audio. Click here to read.

Buzz Sports Radio will debut "The Sports Shop with Reese & Kmac" on Tuesday, July 5 from 6 to 9 a.m. Listeners have a variety of ways they can listen and watch the program including; 99.3FM/96.5FM/620AM/99.9HD2. The show will also stream (audio/video) at WRALSportsFan.com and with the WRALSportsFan App.  "The Sports Shop" will be the first […]

Erroll Reese and KMac of the Raleigh-Durham highly rated Sports Shop talk with their very own radio adviser Harry Lyles about the death of Prince. Click here listen and enjoy some fun talk.

Harry Lyles answers questions from Radio Ink about the state of Urban Radio. (3.7.16)

Happy First Birthday to "Boom" (and today's classic hip-hop format). (10.29.15) Though consultant Harry Lyles contends that "Classic hip-hop is simply the wrong name for the format," and he'll explain why in a moment. It's been almost exactly a year (October 13, 2014) since Radio One shelved Houston's "News 92" KROI and replaced it with […]